Welcome and Namaste from the Country of Himalayas!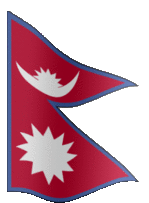 Trail Himalaya Treks & Expedition is a company made up of professional team members. We have been in the field of adventure trekking, tour in Nepal for a decade. As Nepal encompasses mystique Himalayas, birth place of Lord Buddha, historical cities, deep jungles, etc; millions of foreigners visit Nepal every year.

In the context of number of visitors going up, we have been focusing on quality services at very reasonable prices. Trail Himalaya Treks & Expedition will help you plan your tour as your time, interest and budget. There are different types of tours packages beginning from one day Kathmandu valley tour/hiking to months long adventure trekking and mountain climbing. We also help you find a suitable Nepal holiday program before arriving in Kathmandu. Beside Nepal, we are operating tours to Tibet and Bhutan. Hence, we invite you to explore the beauty of Nepal Mountains, the extraordinary flora and fauna, and the unique cultures of Nepali people. maximum safety and satisfaction to make your journey a life time pleasant memory.